William Nicholson at the Royal Academy 2004
Date: 07-11-2004
Owning Institution:
Publication: Sunday Telegraph Reviews 2004-2013
Subject: 20th Century 19th Century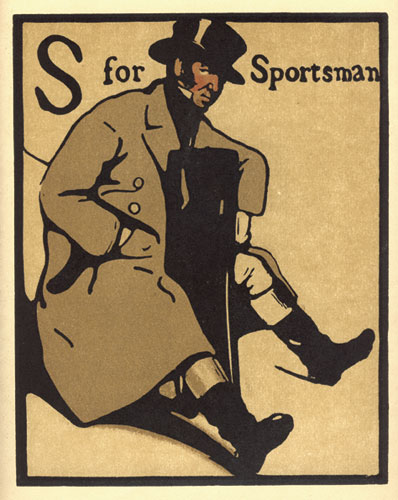 When William Nicholson was invited to apply for election to the Royal Academy in 1926 he declined because, he said, "the idea of a label of any sort scares me away from all desire to paint." Nicholson was a resolute non-joiner, an artist who pursued his own, somewhat irregular path throughout the course of a career that began in the late nineteenth century and lasted into the early years of the Second World War. He was born in 1872 (the same year, incidentally, as Mondrian) and lived through a period of history when pictorial conventions were challenged, with unprecedented violence, by a clashing tumult of successive "isms" and innovations. But he himself was more or less untouched by Cubism, Futurism, Surrealism and the myriad forms of abstraction practised by many of his British and European contemporaries.
In his youth he had admired the Old Masters as well as a number of avant-garde painters of the late nineteenth century, including Whistler and Manet; Degas and Toulouse-Lautrec; and perhaps also Vuillard and Bonnard. He decided early in his career that there were more than enough possibilities, in the styles of representational painting which he was able to evolve from that gamut of influences, to detain him indefinitely. He painted still lifes, portraits, landscapes, interiors, views of cities. He had no interest in innovation for its own sake and the idea of painting in order to reform the nature of painting itself would have struck him as eccentric. After his death his son, Ben Nicholson, the well-known abstract painter and sculptor, felt obliged to defend him against charges of timid provincial Englishness. He was an artist interested in "poetic ideas" who in his finest works achieved a certain "universality which endures, and it is this which makes him a finer painter than any other British painter of his generation, except perhaps Sickert. Augustus John's work lacks this universality and his chart will fall with time."
Thanks to a pronounced revival of interest in the painters of Edwardian England, this has been a good year to reassess that judgment. Hot on the heels of exhibitions devoted to Walter Richard Sickert, at the Abbot Hall Gallery in Kendal, and to Augustus and Gwen John at Tate Modern, comes the first retrospective of William Nicholson's art to be held in this country for more than half a century. It has been staged by the Royal Academy (perhaps somewhat ironically, given the artist's antipathy to the institution). Nicholson emerges from this small but carefully chosen exhibition as a considerably better painter than either of the Johns, if not quite the equal of Sickert. On this showing he also seems to have been rather more varied and adventurous an artist than his son, although whether Ben Nicholson would have wanted the rehabilitation of his reputation to go
that
far is a moot point.
The exhibition begins with a cross-section of the graphic work with which Nicholson, working sometimes in partnership with his contemporary James Pryde under the joint pseudonym "Beggarstaff", sought to establish his reputation in the 1890s and early 1900s. The works on display include theatre poster designs, a witty alphabet of stock English characters, a number of vivid hand-coloured woodcut portraits and several sidelong glances at scenes from contemporary life. An early "Beggarstaff" poster design, for a production of
Don Quixote
at the Lyceum, silhouettes the intent, goatee-bearded figure of the Don, on the pale ghost of his horse, against the inky black silhouette of a windmill so morphologically distorted that it resembles a witch with ragged, waving arms. Meanwhile, Nicholson's eccentric alphabet begins with a plate pronouncing that "A is for Artist", illustrated by a mild send-up of a self-portrait, showing the painter as a handsomely brooding creative type. The series unfolds as a sequence of perennial English types interspersed with the occasional oddity – "B for Beggar" "F for Flower Girl", "S for Sportsman", "Z for Zoologist" – each rendered with a caricaturist's eye for pose, gesture and expression, and each isolated on a flat ground where shadows have been allowed to gather in pools of incipient abstraction. The effect is unusual but distinctive, an idiosyncratic cross between Cruikshank and Lautrec. "V" could have been for Queen Victoria but instead, in 1897, Nicholson devoted a separately issued woodcut portraying her, which became one of his most instantly recognisable images. The doughty monarch, out walking with her lapdog near the end of her life, has been distilled to a face lost in thought and a pair of hands, extruded from the vast, black, bell-like shape of her perpetual mourning dress. The background is almost void, so she assumes the character of an uncanny memorial looming over the land, an old woman who has become a monument – as strange and imposing as Rodin's statue of Balzac.
From the outset of his career Nicholson had an extremely strong sense of graphic design, an innate instinct for organising shapes and forms on a two-dimensional surface, combined with a flair for capturing the telling detail. Like Sickert, he was a resolutely representational painter without being in the least bit academic. He was interested in art's capacity for poetic distillation rather than literal transcription, in that he was always ready to compress or distort pictorial space, to subordinate the strict requirements of perspective to the demands of a particular mood or feeling. One of the earliest paintings in the exhibition, a tiny panel of 1892 entitled
The Dandelion Field
, is a radiant, dream-like picture. The blurrily abbreviated figure of a girl, seen through the shadows and grasses and wildflowers of a fallow meadow, is framed within a speckled yellow haze of dandelion blooms – foreshortened, as they rise to the horizon, like a mist or exhalation of colour. The picture's indistinctness is part of its eloquence, a way of suggesting that art, like the remembering mind, can sometimes only half-catch at fragmentary memories like this one, the distant recollection of some vanished summer day.
The artist painted landscapes throughout his life and was often drawn to moments when the world assumes a spectral quality. He painted the Sussex Downs, catching the rolling emptiness of the place, the way in which the land plunges suddenly, diorientatingly, into the sea, and relishing the sense of isolation he found there. His alter-ego is perhaps the stooped figure in
Cliff Top, Rottingdean, by Moonlight
, staring down at the sandy channels formed by rock formations on the beach, far below. Nicholson often painted into the light, enjoying the play between backlit forms and their long cast shadows; and noting how livestock, fenceposts, the scrubby foliage of downland, have a habit, in such circumstances, of looking as if they could be whirled into space, unstuck from the surface of the spinning globe, at any moment.
Bathers on Venice's Lido, by contrast, become specks on a yellow field of sand, against an etherised expanse of sunlit sea, a steamboat's plume dimly smoking the far horizon. Nicholson had a strong and implicitly melancholic sense of the contrast between ephemeral, man-made structures and the vastness of nature, and often framed his compositions accordingly. A grey train, in an all-white wintry landscape, chugs almost imperceptibly through the snowy wilderness; a cluster of houses, yellow cubes like a child's building block, huddle against the wind on a clifftop above the sea; the irregular skein of a hilltop's walled field enclosures is spun against an expanse of leaden sky and the vast slopes of distant mountains. A reticent artist, Nicholson once told the writer A.C. Benson that his struggle was for "the simplification of all redundance – the concentration on the real subject", by which he meant, perhaps, not exactly the thing itself, but the feeling that it inspired in him. At their best, these paintings are dense with thought and emotion.
Nicholson's sensibility is reflective, sometimes witty but more generally melancholic – a mood which he has a habit of projecting on to those who sat for him for their portraits. His
Lady in Yellow
, a close-toned homage to Whistler, painted early in the artist's career, confines the sitter to the corner of a room where she perches a little awkwardly on a chair and seems lost in thought.
Max Beerbohm
, a portrait of 1903, transforms the sitter into a wan ghost on a dull ground.
The artist's still lifes are among his most popular pictures, but for all their self-evident virtuosity and occasional depth of feeling – a little known work called
Sunfish
stands out, a poignant image of a rose-coloured fish on a plate, packed in ice cubes as alive with light as ocean waves – it is his subject pictures that are the real revelation of this show. The most powerful works in the whole exhibition are two deeply humane, original and arresting paintings created by the artist in the years around the end of the First World War – when he lost his son in battle and his wife to the Spanish influenza epidemic.
Ballroom in an Air Raid
is an extraordinary, phantasmal image, of stooped, hunched figures, gathered in groups around the edges of an anomalously plush, chandeliered room, as they wait for the bombs outside to stop dropping. The other picture, almost unknown in this country until now, is Nicholson's brilliant but deeply sinister monumental group portrait of
The Canadian Headquarters Staff
, on loan from the Beaverbrook Collection of War Art in Ottawa. Gathered like a group of ghouls before a vast aerial black-and-white photograph of Ypres in ruins, they perfunctorily discuss the orders of the day. There is a shiftiness in their eyes and gait and something faintly repulsive about their sleek, uniform dandyism. As Patricia Reed remarks in the exhibition's excellent catalogue, their shiny brown boots, polished to a sheen, "bring to mind the soldiers knee deep in the mud of Flanders", a detail which encapsulates what the artist might have described as his "real subject": the distance between high command and men in battle. Strangely, Nicholson never painted another picture on anything like the same scale – which suggests that his greatest failing was his failure to realise what he might have been capable of.