Paint by Numbers
Date: 30-11-1999
Owning Institution:
Publication: Sunday Telegraph Features
Subject: 20th Century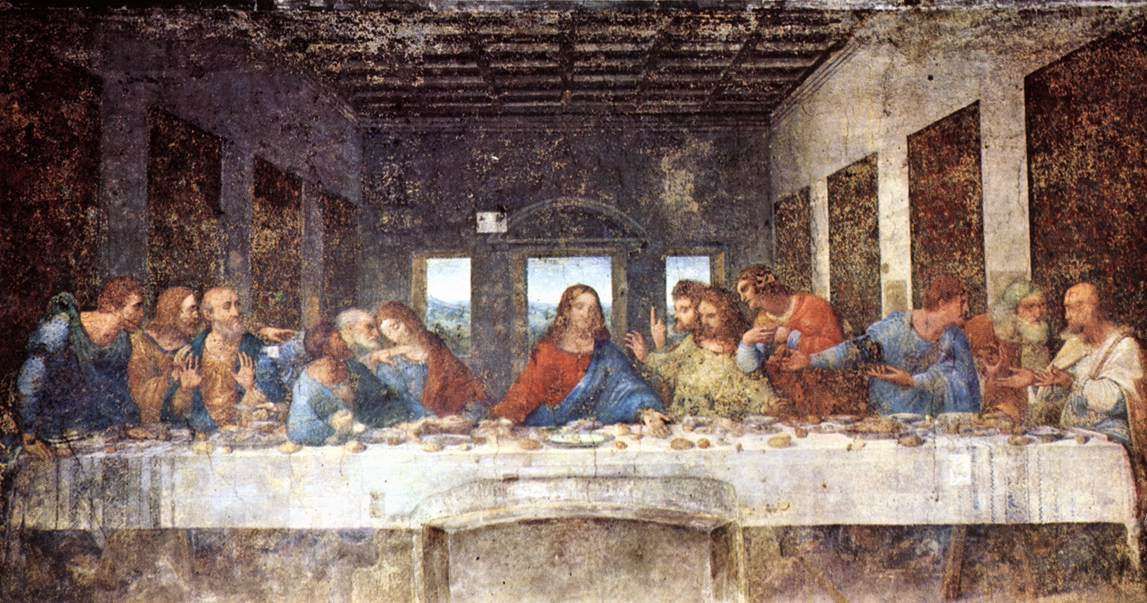 Growing up in the 1960s, I only experienced the fag end of the craze for paint-by-numbers. I remember the keyed palettes and the enigmatic undulating forms which, when coloured in according to plan, resolved themselves into a picture of this or that – a seaside scene; a large-eyed puppy; a Swiss chalet at sunset; an Indian chief in full headdress clutching a tomahawk. But I can't say they enchanted me. They came in cheap-looking books printed on coarse, semi-absorbent paper like the scratchier sort of loo-roll. Felt-tips were the prescribed artist's medium. My felt-tips always seemed to be running out. I'd fill in all the red bits only to find that I'd left the top off my blue and it had gone dry. After a minute or two of cursory, arid scratching, I would end up with a mainly white sky (how very English) with all of the numbers still showing. I don't think I ever completed a single one.
Part of the problem was probably the debased format of the colouring book. I have spoken to several friends who remember being given proper paint-by-number gift sets - complete with primed and stretched canvas, little easel, palette and oil paints - and the story is different. One of them recalls the process of watching the image on the canvas "develop and unfold" as a veritable epiphany of her childhood: a kind of painted-by-numbers Proustian madeleine. Another (an editor on this very magazine) speaks with reverential awe of the tiny little pots of ready-mixed oil colours that came with each eagerly awaited package. "They were like the little pots of enamel paint that you would get with Airfix sets, but so much more lovely and wonderful. These beautiful little streamlined pots, each with its tiny pool of colour inside – just perfect, really." Yet another recalls those selfsame pots with a stab of intense olfactory desire. "It was the smell of the paint as you flipped up their lids," she reminisces: "sort of oily but also plasticky. Very powerful." Unlike anyone else I spoke to, she claims to have finished every paint-by-numbers set she was ever given. But she is Scottish, and a thorough Calvinist.
Fuelled by such nostalgia, paint-by-numbers is suddenly back in fashion. Pristine examples of coloured-in canvases dating back to the 1950s, when the craze began, now change hands for several hundred pounds (car-boot sales being the best place to start for prospective investors) and prices are rising steadily. Even as you read this, forward-looking interior designers are making "PBNs" integral to their latest schemes. So it's out with the Damien Hirst spot-painting – only a modern version of paint-by-numbers, after all, done by a studio assistant following precise instructions – and in with Indian Summer or Swan Lake Ballet, designed by "Craft Master" and executed by Anon.
The paint-by-numbers revival has been accompanied by a certain degree of intellectual gravitas. This is a fad that has been elevated, by social historians and other lateral-thinking academics, into nothing less than a full-blown Cultural Phenomenon. Pictures painted by rote by bored housewives and hobbyists, patient or not-so-patient children, and assorted Sunday painters lacking the imagination or inclination to think up their own compositions, have suddenly metamorphosed into objects of social analysis and aesthetic contemplation. There has even been an entire exhibition devoted to the subject, at Washington's ever-so-serious Smithsonian Institution. Now the accompanying book, Paint by Number, by William L. Bird Jr, is to be published in this country. Its focus, as might be expected, is on the birth and progress of the phenomenon in America.
Mr Bird, whose other publications include American Television from the Fair to the Family, 1939-89 and Better Living: Advertising, the Media and the New Vocabulary of Business Leadership, 1935-55, is one of a new breed of academics who specialise in treating apparently trivial subjects with an impressive degree of seriousness. The principal thesis of his new book is that the paint-by-numbers craze "dramatises the cultural fault-line coursing beneath the construction of elite and popular culture in postwar America, and in the end suggests that the participatory ideal of paint by number – realised primarily by individuals who had never before held a paint brush – affirmed, in a very American way, the cultural value of art." This is an argument that turns out, itself, to have all the complexity and conviction of a paint-by-numbers canvas. But Mr Bird is a mine of interesting information on his chosen subject and his book contains a multitude of radiantly tasteless illustrations, so perhaps it would be uncharitable to complain too much about its lack of profundity.
Paint-by-numbers was, according to the author, the creation of two men: the entrepreneur and paint manufacturer Max S. Klein, who did the marketing, and the commercial painter Dan Robbins, who claimed that he extrapolated the original idea from Leonardo da Vinci's practice of colour-keying the underdrawing for his celebrated fresco of The Last Supper. Leonardo has been credited with so many of man's greatest inventions and discoveries – aeroplanes, hydraulics, fluid mechanics – that it comes as a refreshing surprise to find him held responsible for one of the dumbest. With satisfying circularity, the "Craft Master" paint-by-numbers version of Leonardo's Last Supper turned out to be one of the best sellers in its popular "Masterpieces" range.
At the height of enthusiasm for this curious hobby, it was very big business indeed. Klein's outfit, Palmer Paint, turned out thousands of sets every day and by 1953 annual turnover across America had reached $80 million, each individual set selling for an average of $2.50. Klein became rich, although there were one or two hiccups on the way. In the hurry to launch the product his workers inadvertently confused the palette on the very first set, The Bullfight, with the result that consumers obediently following the prescribed scheme ended up with a picture of a beige matador waving a blue cape at a bright green bull. Rare surviving examples of this accidental exercise in Fauvism are, needless to say, worth a great deal to today's collectors. Most were sent back with letters of complaint, an early demonstration of the extent to which paint-by-number appealed to a taste for conformity.
This explains why, although many forms of abstract art might have lent themselves rather well to the hobby – at the simple level of resemblance, a paint-by-numbers Mondrian would be closer to the original than a Leonardo – such subjects were eschewed by manufacturers. They were seen as too frighteningly novel, too odd and original, to please the customers. The staple lines of the "Craft Master" range were "still life, traditional landscape, seascapes, horses, pets and religious subjects", with a little in the way of portraiture – "paint your favourite baseball player" – thrown in for good measure. Whether the picture in question was Suburb de Paris or Fishing Boats or The Matterhorn, what was on offer to the consumer was the infinite reassurance of the already known and the tried-and-tested.
Implicit in the whole business of marketing, buying and making paint-by-number canvases was a deeply ingrained hatred of anything that might seem dangerously, subversively different. In one particularly interesting digression, Bird reveals that many of the members of the Eisenhower administration – including Eisenhower himself and, somewhat surreally, the future head of the FBI, J. Edgar Hoover – were great afficionados of paint-by-number. They even went so far as to put their meticulously filled-in canvases on display in the White House. Is it pure coincidence that one of the most reactionary political administrations in American memory should have fallen in love with such a rigid and absolutely monotonous aesthetic? And might there be some connection between the rabidly conformist political climate of America in the early Fifties, and the spread of this odd craze for creating visual sameness in every sitting room in every house across the nation?
William L. Bird Jr prefers not to ask such questions, preferring to empower a new generation to rediscover the simple pleasures of painting by numbers, untroubled by the snobbery and cultural elitism of the past. Critics who see anything sinister in the development of this innocent hobby are accused of overreacting, of taking a sledgehammer to a nut. But at the risk of taking paint-by-numbers even more seriously than Mr Bird himself, it is tempting to speculate on the deeper links between "the craze that swept the nation" and the nation of America itself, as it developed and defined itself in the Fifties – and not just at the level of politics.
Vast tracts of land all over the continent were being homogenised into the monotonous idyll of pan-American suburbia, a process memorably described at the time by Lewis Mumford in his polemical book The City in History: "a multitude of uniform, unidentifiable houses, lined up inflexibly, at uniform distance, on uniform roads, in a treeless communal waste, inhabited by people of the same class, the same income, the same age group, witnessing the same television programs, eating the same tasteless prefabricated foods, from the same freezers, conforming in every outward and inward respect to a common mould". If ever a popular craze seemed to encapsulate the Zeitgeist of post-war America, then paint-by-numbers – conforming, itself, "in every outward and inward respect to a common mould" – was surely it.
The young Andy Warhol certainly thought so, seizing on the consummate dullness of "Craft Master" imagery and making it the basis for his own sardonic homages to a certain kind of all-American banality. Several of Warhol's early paintings – created in the aftermath of the craze, back when I was getting to work on those sad and sorry colouring books – are heavily ironic exercises in painting-by-numbers. They are among his cleverest and most eloquent works, speaking volumes for all their apparent dumbness. In Warhol's hands the colour-coded canvas, predictably completed according to formula, became a funny but also rather frightening symbol of America itself: the very epitome of a nation dedicated to an ideal of bland uniformity.